Just a little history about my progress through the project…
June 6th 2014
Design began on June 6th 2014, when I started to design the original logo. This birthed the color scheme, and the iconic logo.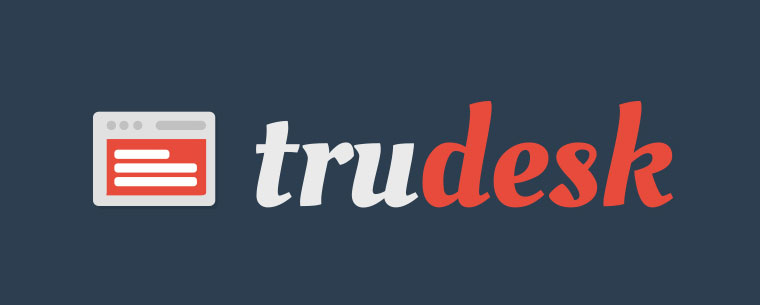 June 12th 2014
Overall design and look was completed with the Dashboard mockup. Quickly followed by tickets and messages mockups.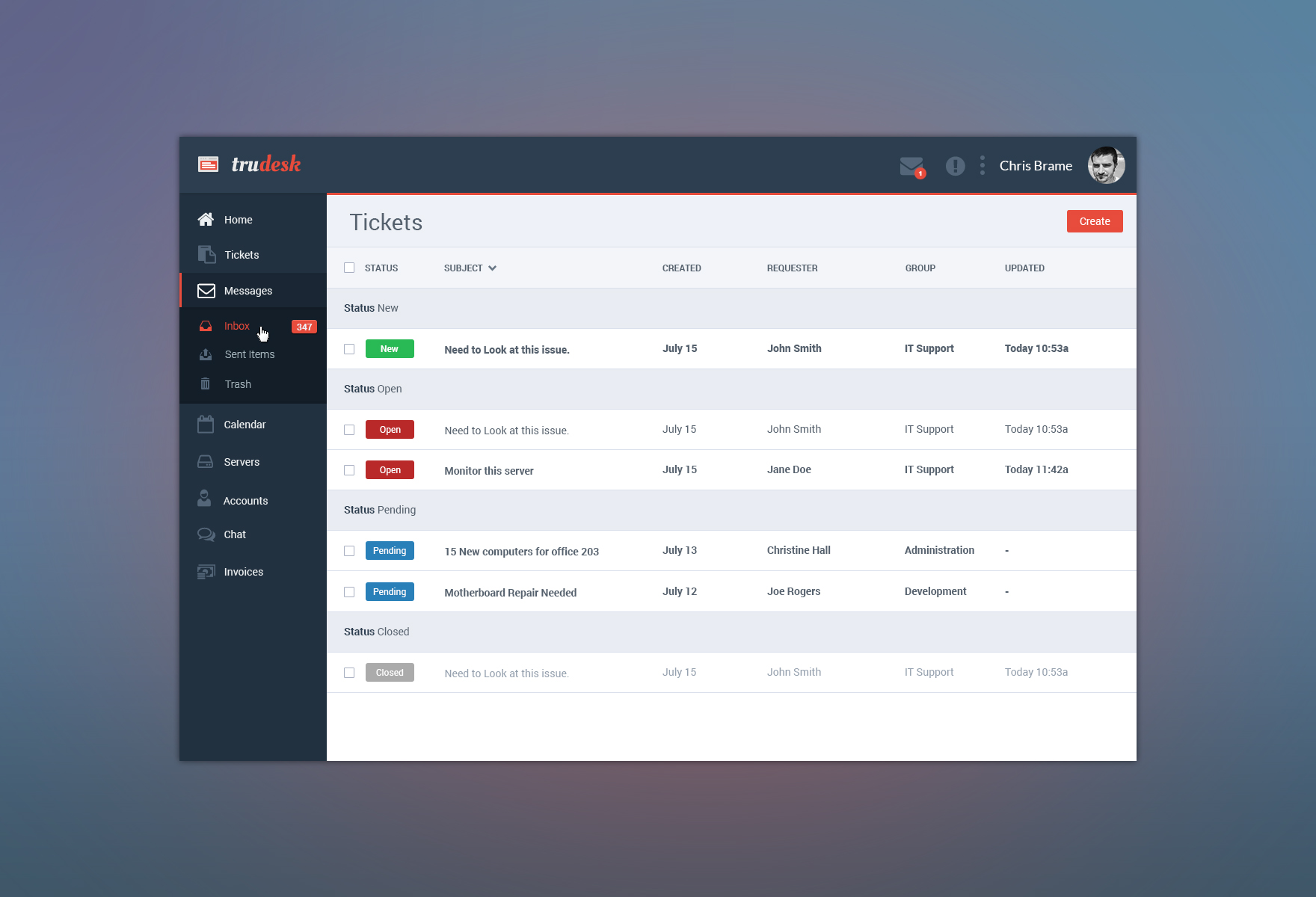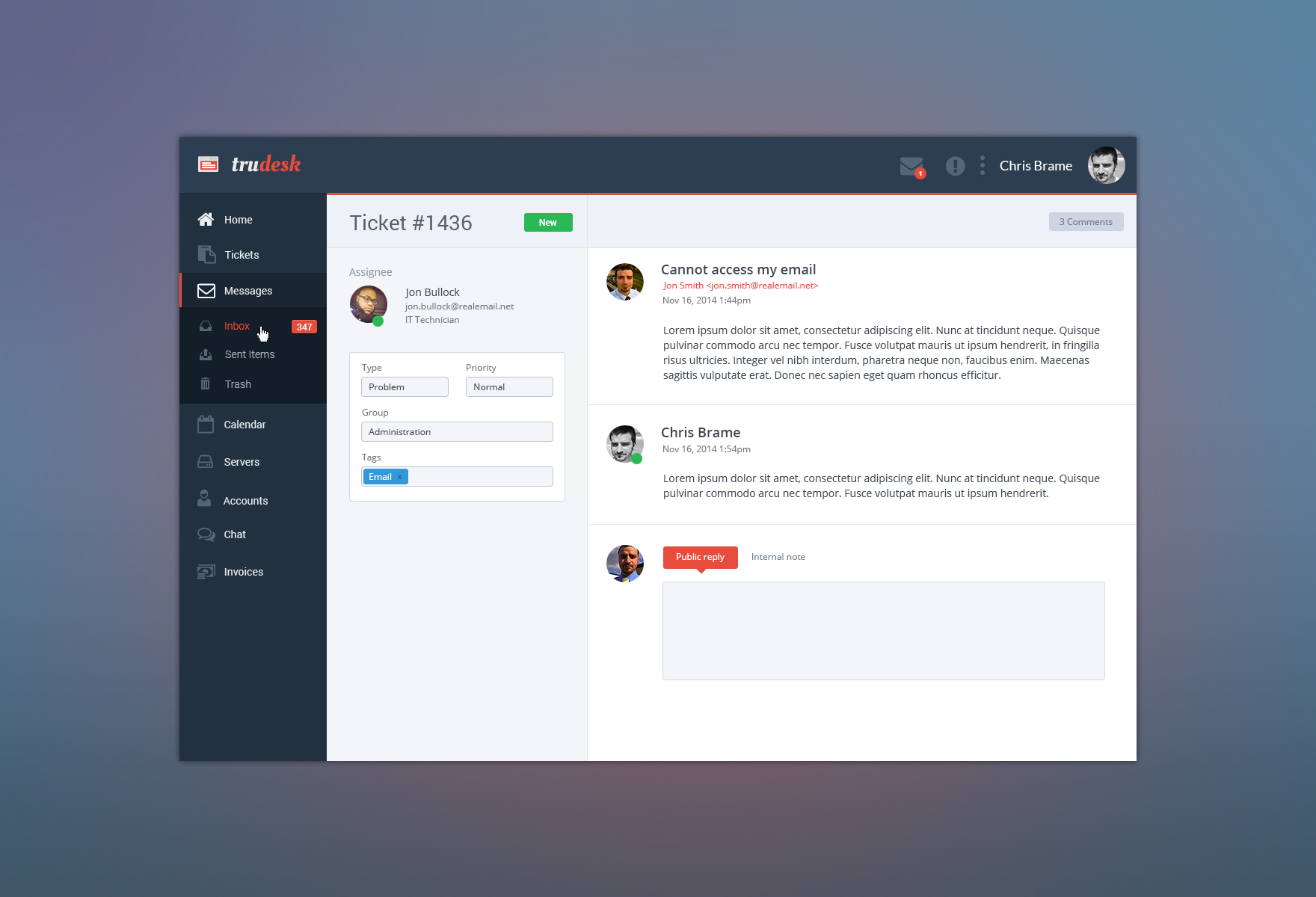 ---
July 14th 2014
Mockups have been converted to HTML. Initial github repo was initialized and I began developing the core of trudesk. I decided early on I was going to write the entire backend with Node.JS and MongoDB as my storage. Two universal systems with large community of developers.
March 15th 2015
Trudesk enters its alpha stage and internal testing at my day job begins. Averaging ~20 tickets a day, it was a great small test subject.
October 18th 2015
New logo emerges; clean and simple. Which followed the focus of the entire project. Followed by tickets and dashboard revamps.